Two underground artists working at the intersection of rap and commercial hip hop have come together for a collaboration – of sorts. Sydney musician, and Oort Cloud Productions Primary Rapper switch1eighty, has hit up US Wordsmith Chino XL for a new song titled 'Lyrical Assassins'
In a video shared on switch1eighty' Instagram, the artist released a preview of the track, which bangs out the two rappers rhyming flawlessly over a hardcore beat produced by Hueco Prods.
Oort Cloud Productions stated, "the artists didn't skip a beat on this track and it's likely the best verse that SWITCH1EIGHTY has pumped out thus far".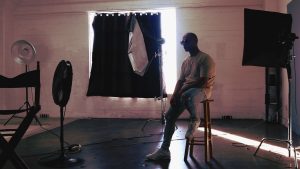 Lyrical Assassins is due for release on the 18th of February 2023. switch1eighty spoke about his aims for the project in a long-form interview on the Oort Cloud Productions Website "I feel like as I continue working people are going to discover the music I make" he said. "I think its slowly happening now. Hopefully with this single, people will really start to see me for the original rapper I am".
See the link below for more.
https://www.youtube.com/c/OortCloudProductions
https://open.spotify.com/artist/6iXXbW3ybad7Lvgf6Smc44?si=5653042addaf47cc
https://music.apple.com/us/artist/switch1eighty/1488289566
https://www.instagram.com/switch1eighty/
https://www.instagram.com/chinoxl/