Potatoes on Mars by Italian space rock group Andrea Pizzo and The Purple Mice is sure to be a hit for fans of experimental music with catchy melodies. At times heavy and mostly otherworldly funky, this record demonstrates the talents of the musicians and their fun soaring story through the solar system.
The album begins with "Keep On Searching", an introduction to the ideas found within this project. This is an introspective rock opera defined by the philosopher Karl Popper's principle of falsification.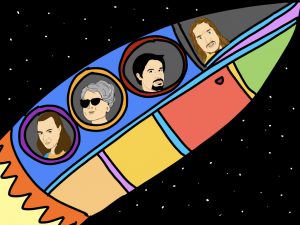 Standout tracks include "Song of Nothing" with an emphasis on lyrical quality and the harmonies within the band. Another notable song is the title track "Potatoes on Mars" to feature an upbeat country beat and childlike wonder.
Another standout track is the stellar "Jupiter And The Galilean Moons". This song is nearly a ten minute long adventure. An orchestral suite sets the stage, with various movements representing the moons of Jupiter and paying homage to the astronomer Galileo. Building up to liftoff with all the drama of a science fiction epic, this track gets to soaring heights.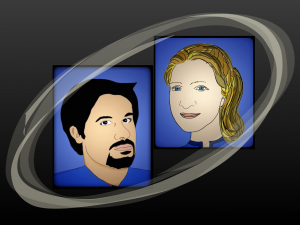 The Song "Pale Blue Dot" is another example of the interesting blend of styles found on this project. This is a prog folk song that build up and develops like the view of humanity it invokes. Inspired by images from the Voyager 1 probe this song leads tonally into "Goldilocks Zone", a slower ballad about the confinement of habitable zones of characters in far off planets.
The closing track "Starship to Heaven" has a pop rock feel that rounds out this intergalactic record.
Website: https://andreapizzo1977.wixsite.com/purplemice
Instagram: https://www.instagram.com/andreapizzo1977
Facebook: https://www.facebook.com/Mrpink77
Spotify: https://open.spotify.com/artist/7EVlN5lRqIfrLnVRoCEu9Q
AppleMusic: https://music.apple.com/it/artist/andrea-pizzo/1513307044