The Song Comes in Afrobeat and House Music Remix Versions
December 16, 2022 – For Freedom, the new Afrobeat song by Lavi Beats, gained instant popularity in clubs around the world, offering Lavi Beats and his band international recognition. The new House Music Remix and Afrobeat versions of the song discuss the social uprise of women worldwide fighting injustice and patriarchy in order to gain freedom and equity as human beings in the very society they live in.
Miami music producer Lavi Beats and his band return to their beloved audience with the new track "For Freedom," commemorating and celebrating the women leading human rights movements globally requesting basic freedom of choice. The eye-opening song produced by producer Lavi Beats is considered a strong comeback for the band "Lavi Beats" by many music critics as it was picked up by clubs around the world, instantly making the band the newest sensation and a household name in the music industry. The vibrant background beat accompanying the main vocalists' soulful voices and the instrumentals and intermittent claps that blend perfectly together create a positive, chill vibe on the Afrobeat mix and club vibe with an 8-bar intro and outro for DJs on the house mix.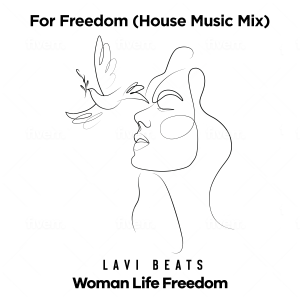 Popular American DJ and music producer Lavi Beats leads the South Florida band "Lavi Beats," which is renowned for creating exceptional club music tracks and remixes. Lavi Beats expressed his inspiration behind the track "For Freedom", "For Freedom was written from the perspective of a woman struggling for independence to regain her rights to make her own basic personal choices. It has been inspired by Shervin Hajipour's Baraye. Personally, I've always questioned what my place is within the topic 'woman, life and freedom,' and the more I question it, the more I come to terms with the fact that I care about humanity and should make a song about it."
Visit Lavi Beat's official Instagram , Spotify, Beatport, YouTube, Tiktok or the official website www.lavimusic.com, to download the new Afrobeat and House Music Remix versions of "For Freedom".
Contact Details:
Contact Person: Ana Salomon
E-mail: [email protected]
Country: USA
Website: www.lavimusic.com