Based out of Omaha, Nebraska BlackLight is a multi-talented electronic dance music producer, songwriter, and performer who has been swiftly developing a distinctive style of dance music. Inspired by his love for different creative influences and the need to bring the world together under peace, love and unity, he pairs his insatiable passion in music and technology with a dire need to change the world for the better. His impressive discography is a limitless sonic sphere with EDM, tech house, future house, and trance tracks. He has a new special tune that will make listeners and fans alike dance with joy and bliss. The powerfully moving track, "Come Party With Me (Cowboy Mix)" is a quality masterpiece in tech house melodic greatness and fun!
This tune highlights BlackLight's ability to combine great melodies with engaging rhythms and the stupendous production is really admirable, giving this track enough clarity and punch to really let the audience appreciate every artistic detail that went into the production. The intro will immediately make an impression with the vintage and rickety synth lines followed closely by an immersively detaining deep tech melody that is nothing short of electrifying!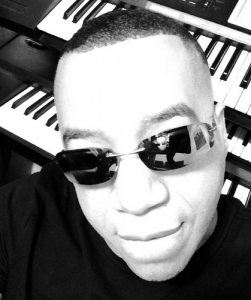 Another hypnotic detail is the way the thick wave of percussion keeps disappearing and reappearing to fashion a sound that you simply can't get enough of! BlackLight's production is diverse and fantastic even with the way he allows the charismatic male vocals to glow and grow in length and lyricism with the catchy phrases floated around is one of the highlights of this exquisite single.
This is a timely reminder of what really passion should be all about and I have no doubt "Come Party With Me (Cowboy Mix)" will bring people closer together under the shimmering light of the melody and exceptional delivery!
Mark September 2nd on your calendars for all "Hands will be up and it will be going down right then!" Follow BlackLight to keep tabs on this and his future releases for he is just getting started!
Connect With BlackLight & His Label (Plurred Vision Records) on:
Song & Artist Links:
Linktr.ee: https://linktr.ee/BlackLightEDM
Beatport: https://www.beatport.com/release/come-party-with-me/3821882
Spotify: https://open.spotify.com/artist/4GoCR0cSV4uOMulnVSWd5h
Soundcloud:https://soundcloud.com/blacklighttrance/come-party-with-me-cowboy-mix
Twitter: https://twitter.com/blackliteTrance
YouTube: https://youtu.be/QrY0UdTWtRs
Instagram: http://instagram.com/blacklightedm/
Facebook: https://www.facebook.com/blacklighttrance/
ReverbNation: http://www.reverbnation.com/blacklite
Broadjam: https://www.broadjam.com/BlackLightHouse
Songtradr: https://www.songtradr.com/blacklight
Tumblr: http://blacklighttrance.tumblr.com/
My Label (Plurred Vision Records) Links:
Linktr.ee: https://linktr.ee/PlurredVisionRecords
Beatport: https://www.beatport.com/label/plurred-vision-records/56241
YouTube: https://www.youtube.com/c/Plurredvisionrecords/videos
Spotify: https://open.spotify.com/artist/4GoCR0cSV4uOMulnVSWd5h
Soundcloud: https://soundcloud.com/plurred-vision-records
Instagram: https://www.instagram.com/plurredvisionrecords/
Twitter: https://twitter.com/plurredvisrcrds
Facebook: https://www.facebook.com/PlurredVisionRecords/
Tumblr: http://plurredvisionrecords.tumblr.com/